>
>
>
Automatic Fabrics Edge Vertical Diagonal Cloth Rolling Machine
Automatic Fabrics Edge Vertical Diagonal Cloth Rolling Machine
Brand :Chaojun
Product origin :Jinjiang,China
Delivery time :7 days after deposit payment
Supply capacity :1000 sets/month
The CJ-170BD fabric winding machine fabric rolling machine with automatic edge alignment is widely used in the round packing of cloth, nonwoven fabrics, cotton and many other materials. fabric inspection and rolling machine
The textile roller fabric roll rolling and counting machine with digital counter meter allows for vertical stripe rolls or 45 degree twilling.
fabric re rolling machine
Automatic Fabrics Edge Vertical Diagonal Cloth Rolling Machine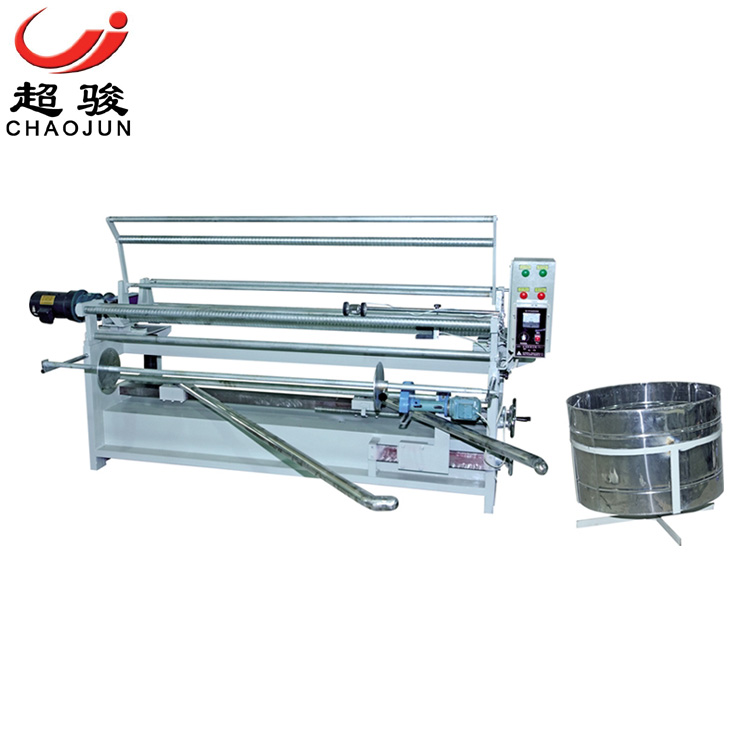 Application:
The CJ-170BD fabric winding machine with automatic edge alignment is widely used in the round packing of cloth, nonwoven fabrics, cotton and many other materials. The textile roller allows for vertical stripe rolls or 45 degree twilling.
Specification:
fabric rolling machine Rolling cloth breadth: 1.7m (2.05m, 2.4m, 2.8m, 3.2m optional)
fabric inspection and rolling machine Max cloth rolling diameter: 300mm
fabric roll rolling and counting machine with digital counter meter Fastest cloth rolling speed: 80m/min
fabric re rolling machine Cloth rolling power: 0.75KW
automatic fabric rolling machine Blade power: 0.12KW
Power voltage: 380V/220V optional
Machine dimension: 2.2m×0.75m×1.3m
Feature:
1. Use of electronic edge device, cloth and materials looked the same edge after coiling, choose soft or hard according to the type of cloth.
2. Equipped with the automatic control device code meter, can accurately remember cloth length and automatic control.
3. Roller speed can adjusted without distinction, high efficiency, saving human resource, it's convenient for single to operate.
4. Tweed cloth can be 20 degree to 70 degree in regulation.
5. Adoption of stainless steel cloth bucket, which never rust, avoid contaminating cloth.
6. The machine can be used with Model CJ-170 trip cutting machine to make clothe into best use.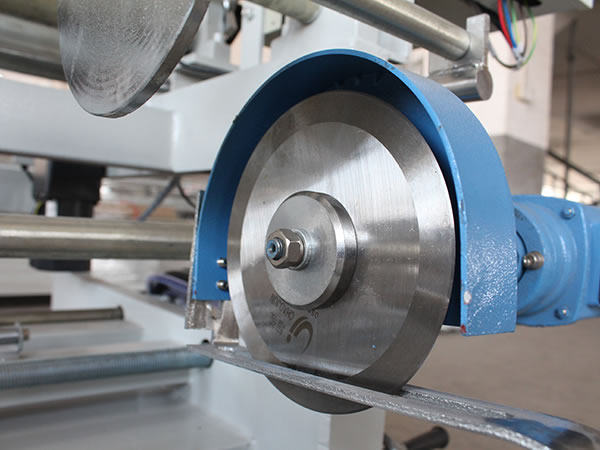 Circular blade for beveling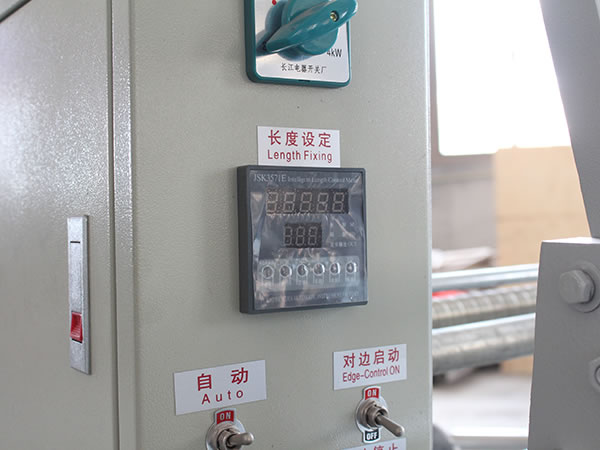 Length controller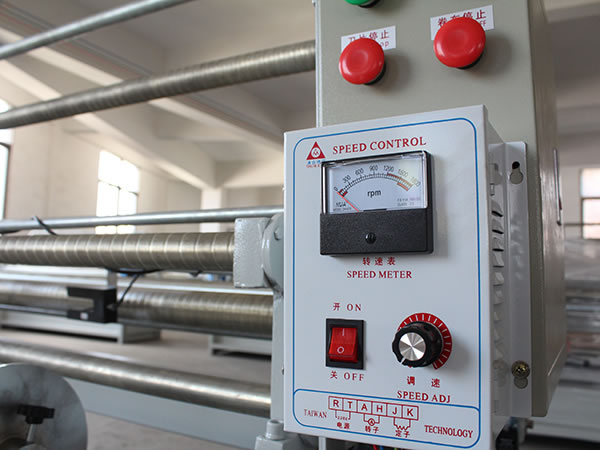 Speed controller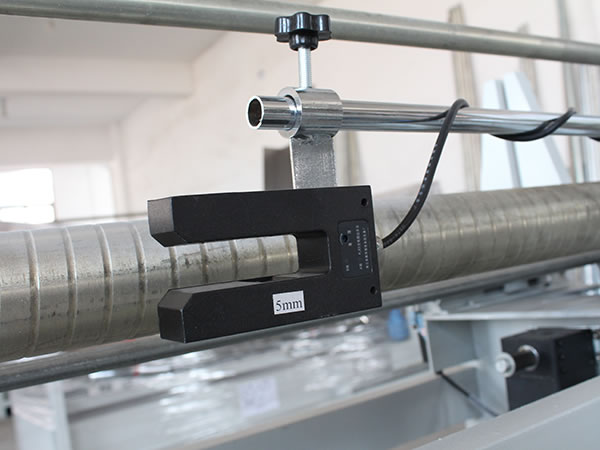 Edge aligning device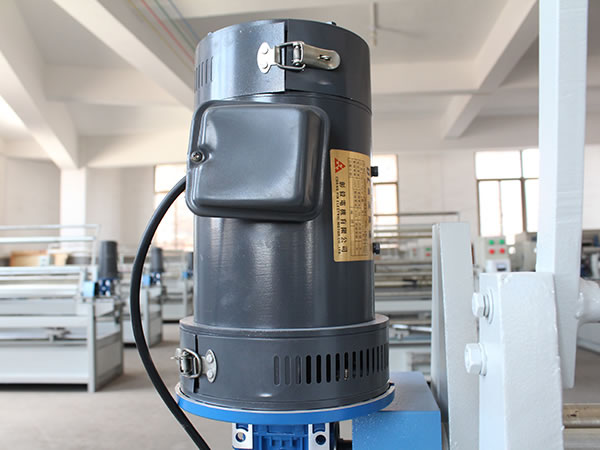 Fabric winding motor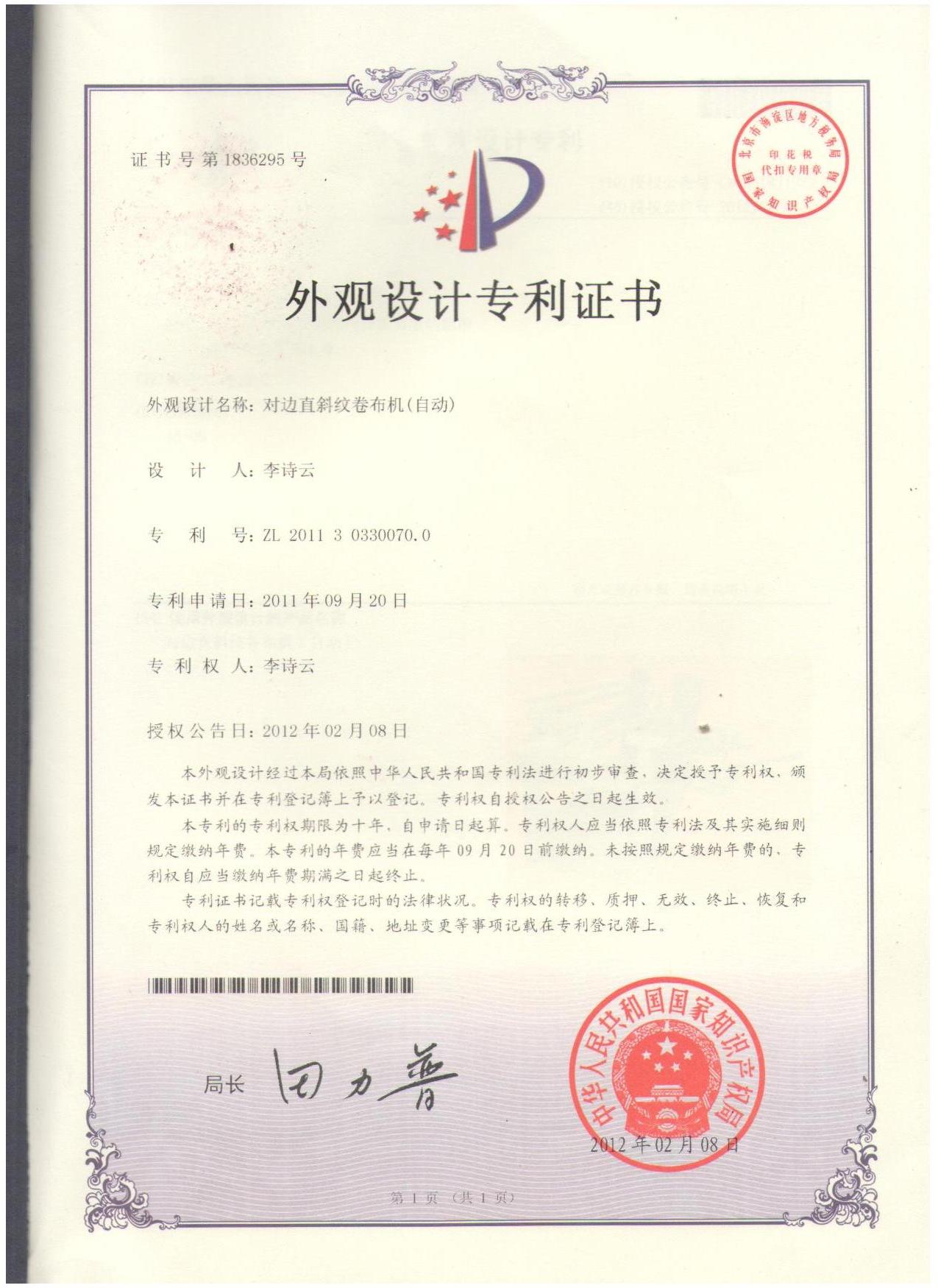 Our patents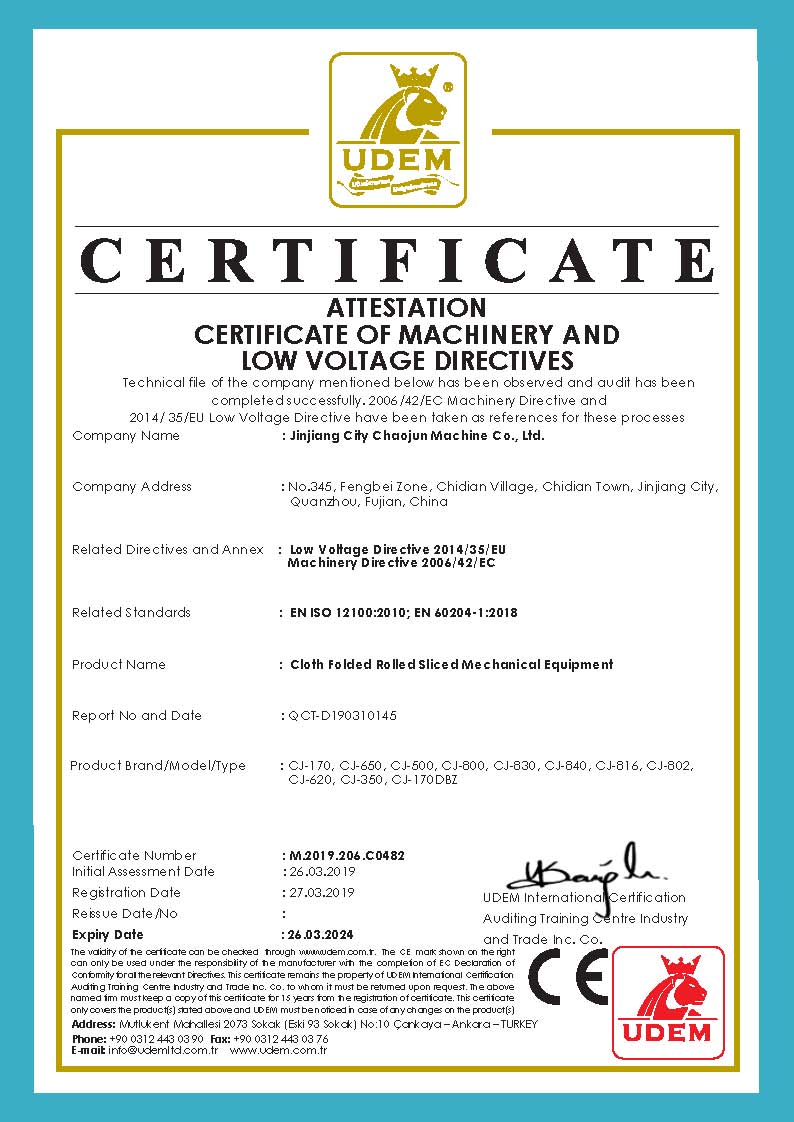 CE marks
Get the latest price? We'll respond as soon as possible(within 12 hours)